Message from the President
In my hometown, Uji city, located in the southern part of Kyoto prefecture, there is a traditional
story called "Uji densetsu" or "Uji legend".
One day, when the Emperor's son, Ujinowakiiratsuko got lost and confused, a rabbit appeared in front of him.
It was known as a god's messenger and called "Mikaeri Usagi"or "looking back rabbit" because it showed him the way looking back again and again.
Even now, you can still find some cute rabbit mascots and emas(votive tablet) offered to Ujikami shrine.
Eclat Japon would like to be a "looking back rabbit" for our customers when we support their
trip. We think that traveling is your own experence.  However, we would be happy to guide you as much as you need.
The company name "Eclat" means "sparkling" in French, and we hope to create a sparkling experence for both our customers and all of our staff.
Thank you for visiting our website.
Éclat(榮くら)Japon
Hiromi Fujiwara
Hiromi Fujiwara's biography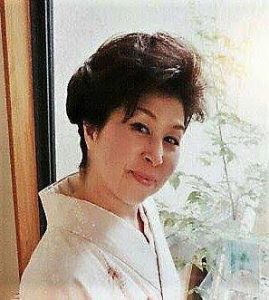 Graduated from Kansai University Faculty of French Literature
Born and raised in a Kimono shop. My father was a merchant in Ohmi, Shiga prefecture. My mother was a typical Kyoto woman.
After graduating from university, I worked for a law farm and a university as a secretary of the French language department, then got married.
I continued studying foreign languages while raising my children.
Also, as I love traveling, my passion to introduce Japanese culture to foreign people started growing.
After I obtained a licence for travel industry services, I gained the Following experience.
A sales clerk in charge of packaged tours, insurance, and making arrangements at a travel agency.
A planner and manager in charge of arranging for overseas business trip at a university co-op travel department.
A staff member introducing tea ceremony, cooking, and kimono fitting at a Japanese culture experience company for inbound travellers.
I'm so grateful to all the people for every encounter.
I appreciate your continued support. Thank you.

Please feel free to contact us.Nationwide arrangement available
Contact Us